Image by John DeMato Productions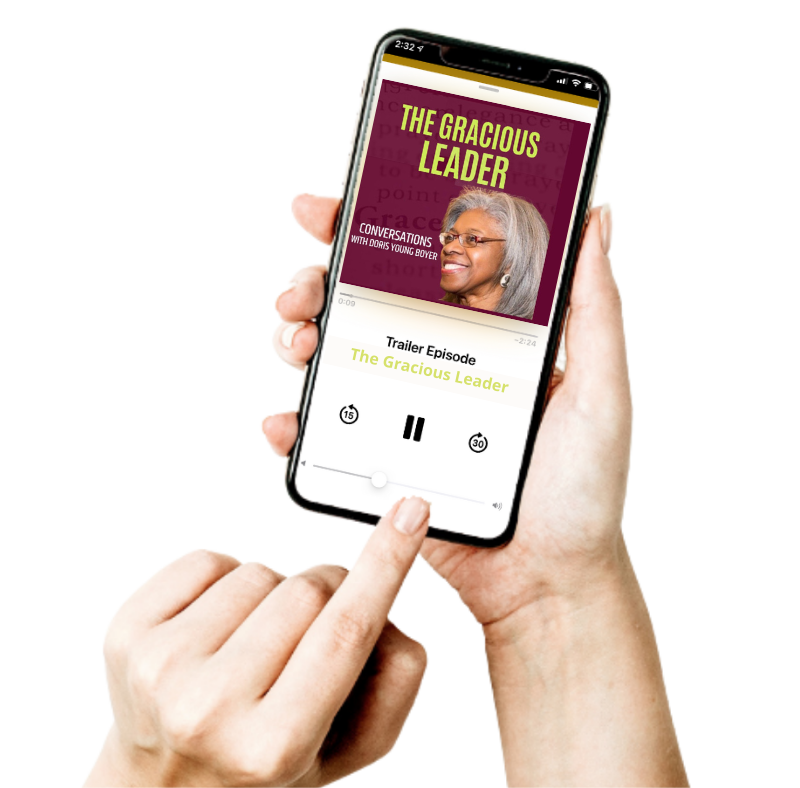 Welcome to
The Gracious Leader Podcast

Conversations with Doris Young Boyer
The mission of this podcast is for you to hear from experts on the power of graciousness to help you create the life you want and lead others to do the same.
You will learn techniques and solutions to transform awkward situations, insights to create and sustain relationships, solutions that develop collaborative cultures, and proven methods to lead with grace, poise and power.
The benefit of this knowledge is improved relationships at work, at home and in communities.
In the episode, "Lessons Learned from Drinking the CEO's wine", I share my story of the impact of my encounter with a gracious leader. Over time, this encounter influenced my leadership style.
Join the conversation. I look forward to spending time with you.
Subscribe to hear more.
Episodes